After six months of nationwide voting, To Kill A Mockingbird has officially nabbed the #1 spot in PBS's search for 'The Great American Read.' Over 4 million Americans helped narrow down a 100-book shortlist, which was determined by the public and a panel earlier this year, to ten contenders. Mockingbird's win marks the end of an eight-part television special hosted by Meredith Vieira, in which public figures—from authors to actors—discussed the top 100 books.
Related: Why You Should Re-Read To Kill a Mockingbird
As the quintessential American novel, it should come as no surprise that To Kill a Mockingbird is the country's most-loved book. Published in 1960, at the dawn of the Civil Rights Movement, Harper Lee's Pulitzer Prize winner is at once a charming coming-of-age tale and an exploration of racial tensions in the American South. The story is grounded in the perspective of a young heroine, Scout Finch, who looks on as her father—an honorable and dignified lawyer named Atticus—defends a black man accused of a crime he did not commit. And while Atticus' return in the 2015 'sequel' stirred up controversy, both he and his plucky tomboy daughter are two of the most beloved characters in literature. The original novel has sold over 40 million copies, enjoyed a successful film adaptation, and will even make its Broadway debut this November.
To Kill A Mockingbird may have taken the competition's top honor, but many other books were right behind it. Second and third place went to relatively modern series—Diana Gabaldon's romantic time travel saga, Outlander, and J.K. Rowling's Harry Potter books, respectively—while the remaining finalists were older classics like Pride and Prejudice and The Lord of the Rings. Learn interesting facts about each of the top ten books below, and then check out the full shortlist here.
Related: 12 To Kill A Mockingbird Quotes to Make You Understand People
1.) To Kill a Mockingbird 
To Kill a Mockingbird
Harper Lee drew from her childhood in Maycomb, Alabama—the real-life version of Monroeville, the setting of To Kill a Mockingbird—where her own father represented two black men accused of murder. She and her then-neighbor, In Cold Blood author Truman Capote, often watched her father's trials to keep themselves occupied.
Related: 25 Books Like To Kill a Mockingbird
3.) The Harry Potter Series
Harry Potter and the Sorcerer's Stone
Halloween isn't the only thing worth celebrating on October 31st. It's also the day Ron and Harry saved Hermione from the violent bathroom troll, which is arguably the event that forever bound them as the best of friends. That date also marked the 10-year anniversary of Harry's parents' deaths.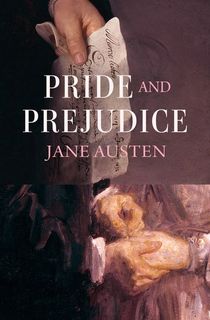 Pride and Prejudice
Austen finished her most popular novel when she was just 21-years-old—though it would take 14 years, plus a series of rejections, before it was released to the public. Even then it was published anonymously, and Austen's identity was not revealed until after her death in 1817.
5.) The Lord of the Rings
The Lord of the Rings
The Beatles were apparently big Lord of the Rings fans. After the film rights were sold, the iconic band pitched an adaptation in which they played the lead roles—to none other than director Stanley Kubrick. Neither Kubrick nor Tolkien were on board.
Related: 10 Engrossing Fantasy Books like The Lord of the Rings
Gone with the Wind
We can thank Margaret Mitchell's defective ankle for this American classic. At age 25, the author began the novel while recovering from one of her many injuries. It took 10 years for her to complete it (though, thankfully, her ankle didn't take nearly as long to heal)—and she spent the entire time writing in secret.
Related: The Most Popular Books from the Decade You Were Born
Charlotte's Web
Charlotte and Wilbur were both based on real animals from E.B. White's life: "Charlotte" was born from the author's observations of a spider making her egg sack, which he then kept for safekeeping after she disappeared (needless to say, he eventually had lots of baby spiders on his hands). Meanwhile, Wilbur was inspired by a sickly pig that, regrettably, White could not nurse back to health.
Related: Hello, Old Friends: 10 Books That Look Like Your Childhood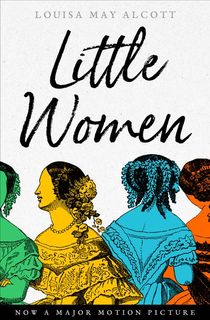 Little Women
In 1868, Alcott reluctantly sat down to write a semi-autobiographical novel about sisters—and the rest was history. Ten weeks of nonstop work later, she had a completed manuscript that was over 400 pages and would quickly become a massive bestseller.
Related: 8 Books for Fans of Little Women
9.) The Chronicles of Narnia Series
The Magician's Nephew
Lewis was famously a member of an Oxford writing group that included the likes of J.R.R. Tolkien and Charles Williams. Unfortunately, his pals didn't care for the original draft of The Lion, the Witch, and the Wardrobe, and their disapproval motivated him to destroy it entirely. Luckily, he tried again.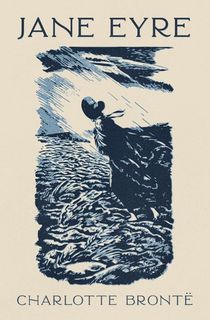 Jane Eyre
As a child, Charlotte and her siblings built imaginary worlds that they populated with toy soldiers. One such soldier was "the Duke of Zamorna," a creation of Charlotte's that so closely resembles Mr. Rochester, it was likely the first iteration of Jane Eyre's famous brooding hero.
Related: The Re-Read: Jane Eyre