Though our attitudes toward mental illness are mostly changing for the good, there is still a lot we don't know about depression, anxiety, and other disorders. According to the National Institute of Mental Health (NIMH), nearly 1 in 5 US adults live with varying degrees of mental illness. And in 2017, only about 42.6 percent of affected adults received mental health services. In other words, it's common to suffer from depression or anxiety, and even more common to not receive treatment for it.
Whether or not you've struggled with similar mental illnesses, reading books about depression can be an enlightening way to better understand a disease that affects so many people. The authors listed here know what it's like to suffer from this often-untreated illness, and opened up to the world in memoirs and novels about depression. Read about their personal struggles in the following books.
If you are contemplating suicide, please call the National Suicide Prevention Lifeline at 1-800-273-TALK (8255).
Nonfiction Books About Depression
Memoirs and other nonfiction books about depression are some of the most intense stories you can read. The authors below have put their most personal and difficult struggles into words, sharing their most painful moments with the world.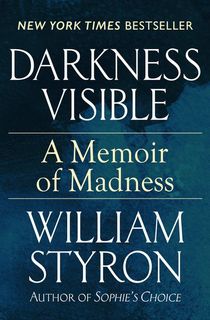 Darkness Visible
In the summer of 1985, severe depression left William Styron hopeless and suicidal. His memoir centers on his hospitalization and subsequent road to recovery. Styron's message reminds us that as bleak as it may seem, there's always a light at the end of the tunnel.
Regardless of your experience, Styron will stir up strong emotions—his utter candor is one of the things that makes this book so impactful. Darkness Visible provides deep insight into what it's like to live with depression—insight that will resonate with survivors and help those who aren't afflicted develop a greater understanding of the pain that depression sufferers are going through.
Related: William Styron: A Life in Books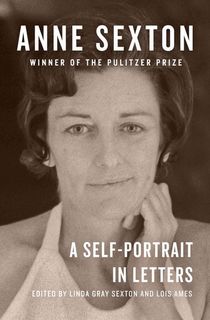 Anne Sexton
Anne Sexton was an award-winning poet who committed suicide in 1974. After her death, Linda Gray Sexton, her daughter, and Lois Ames, one of her closest friends, compiled thousands of private letters she had written to friends, family, and fellow poets into a memoir.
Anne Sexton: A Portrait in Letters tells the story of Anne Sexton's life and reveals her inner thoughts and demons. Some letters discuss her perception of herself as a poet, while others catalog her relationship with her ex-husband. Sexton also writes of her fondness for her children and the despair at the loss of her parents, with her relentless depression appearing in some form throughout most of her letters. The series of letters paint a picture of an extremely talented yet troubled woman who loved, longed, and lost.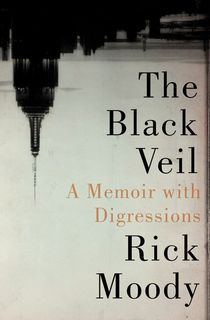 The Black Veil
The road that brought Rick Moody to a psychiatric hospital was riddled with drugs and alcohol. In The Black Veil, he discusses his struggles with depression and alcoholism that led him to seek professional help. He begins his memoir back in the 1700s with a murderous and twisted relative whose story shaped Moody's outlook on life. Moody's memoir explores the stigmas that people with mental illness face and the pressure that society has put on individuals to feel ashamed.
Related: 7 Books to Help You Deal with Trauma
Reasons to Stay Alive
Matt Haig overcame his depression, and through his story the author highlights the importance of appreciating the little things. It's those "little things" that give you a reason to stay alive, and in Haig's case, teach you how to live.
His recovery through reading, writing, and the love of his parents and his girlfriend is truly inspirational. By speaking honestly about the despair of depression, as well as adding a sense of humor, the author of The Humans and How to Stop Time creates a relatable book.
Shoot the Damn Dog: A Memoir of Depression
Winston Churchill was known to refer to depression as "the black dog." In her memoir, Sally Brampton adopts a similar euphemism. Brampton launched Elle in 1985 and rose to fame as a talented magazine editor and award-winning journalist, but the world only saw one side of the accomplished writer. Inside, she was concealing her struggle with severe depression and alcoholism.
In Shoot the Damn Dog, Brampton opens the floodgates and candidly shares her story about difficulties with depression and alcoholism. Throughout her book, Brampton seeks to offer practical advice to her readers—reassuring them that they are not to fault themselves for their illness.
Related: 10 Mental Health Memoirs From Writers Who Have Been There
Lost Connections
Johann Hari has spent most of his life struggling with depression. He began taking antidepressants when he was just a teenager, and as he grew older he grappled with the true cause of his illness. In Lost Connections, Hari investigates the causes of depression, both through his personal perspective and through a scientific lens.
A New York Times best seller, the book has received accolades from the likes of Elton John and Hillary Clinton, who called Hari's book "A wonderful and insightful analysis of the depression and alienation that are haunting American society."
Furiously Happy
Jenny Lawson's tell-all about her battle with mental illness is told as a comedy. Lawson manages to make a story of hardship positively hilarious, providing new insight into what it is like to deal with mental illness. In Furiously Happy, she talks about coming to terms with the struggles of depression and about learning to be happy with who you are.
It's a refreshing tale written directly to the reader, and Lawson succeeds in both taking her mental illness seriously and telling a ridiculously funny story.
This Close to Happy
In her memoir, Daphne Merkin explores the challenges that come with sharing a story of mental illness and seeking treatment. Merkin, who has suffered from severe depression for much of her life, openly shares intimate details about her three hospital stays and gives readers a window into her innermost thoughts. A story of coming to terms with mental illness, This Close to Happy brings a voice to people suffering from depression who may not otherwise be able to speak out.
Though there are many memoirs and nonfiction books about depression, fiction is another avenue authors often use to explore the unique struggles that come with mental illness. Below are some of the most touching novels that deal with feelings of sadness and anxiety.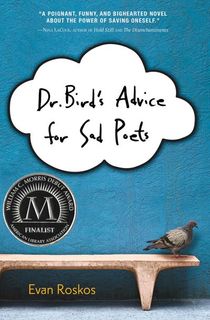 Dr. Bird's Advice for Sad Poets
In this darkly humorous young adult book, protagonist James Whitman hates himself, but loves Walt Whitman. He's been yawping at his abusive father ever since he kicked out Jorie, James's beloved older sister, and dealing with his own struggles with anxiety and depression at the same time. Still, James manages to keep his sense of humor, and tries to love himself for who he is.
"Author Roskos's strength lies in his refusal to tidy up the mess in James's life and in his relentless honesty about surviving with depression and anxiety" (Horn Book).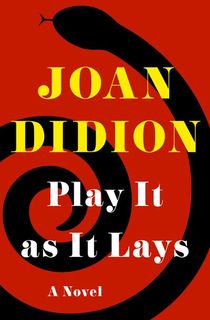 Play It as It Lays
Joan Didion's most famous novel, Play It As It Lays is written from the point of view of Maria ("pronounced Mar-eye-ah") Wyeth, a former actress living in Hollywood. Maria comes off as cool and detached, and doesn't seem to care about anything except her daughter, Kate, who is receiving treatment for an unknown mental condition.
The book opens with Maria already in an institution herself, insisting that there are no reasons for anything, "there are only certain facts." And as Maria lays out the facts of her own life, readers are taken into her psyche, and the choices and mind of a woman who is headed toward a breakdown.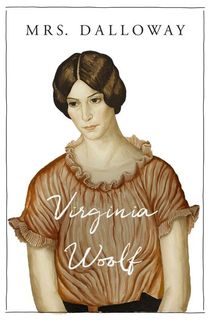 Mrs. Dalloway
This modern classic novel set in England just after the first World War tells two simultaneous stories: first, that of Mrs. Dalloway, who is planning to host a party that evening; and second, of Septimus Warren Smith, a war veteran who is seeking treatment for PTSD. Of course, his doctors and wife believe there is nothing wrong with him.
As the novel's point of view switches back and forth between the two, Woolf manages to tell a tale that interweaves the differences among class (and how those in the upper class are often able to shield themselves from the issues facing lower classes), struggles with mental illness, and the near-impossibility of receiving proper treatment.
Virginia Woolf herself suffered from bipolar disorder and had received treatment at multiple asylums. In 1941, sixteen years after Mrs. Dalloway was published, Woolf died by suicide.
The Bell Jar
This semi-autobiographical novel follows Esther Greenwood, a young woman from the Boston suburbs who becomes a summer intern for a New York City magazine in 1953. She should be having the time of her life—but instead, Esther is increasingly frightened and confused, a feeling that only worsens after she is assaulted, returns home, and realizes she doesn't know what she wishes to do with her life.
The Bell Jar is the only novel by Sylvia Plath, who mostly wrote poetry, including some beautiful love poems. She attempted suicide multiple times and may have struggled with depression or bipolar II disorder. Tragically, Sylvia Plath died by suicide about a month after the novel was released in the UK.
Related: Sylvia Plath's Lost Short Story, "Mary Ventura and the Ninth Kingdom"