For just $9.99 per month, you can get a Kindle Unlimited subscription that gives you access to over one million ebooks. (And if you buy any Kindle—one of the best eReaders of 2022—you can get the first three months for free.) These titles include some of the best books out there, though browsing through them can be quite time consuming.
That's where we come in. Rather than comb through the massive selection yourself, we've done all the legwork by curating a list of the best Kindle Unlimited deals available right now. Check out the following ebooks, all separated by genre, to build an awesome digital library and start reading!
Note: This post was last updated on September 8, 2022. Not a Kindle user? Check out the best free and discounted Apple Books.
Mystery, Suspense, and Thriller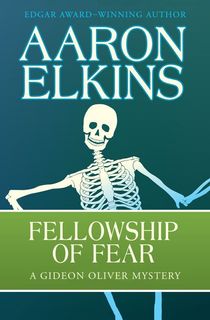 Fellowship of Fear
On the first night of his teaching fellowship, Gideon Oliver narrowly escapes from two men who break into his hotel room in an attempt to murder him. Oliver suddenly finds himself the target in an unfamiliar game with no clear rules and exceptionally high stakes.
Devoted
Woody Bookman's father died in a freak accident, and now Woody and his mother are in danger of the same evil behind his father's death. A gifted dog, Kipp, is the only one who can protect them and knows he needs to find Woody before it is too late.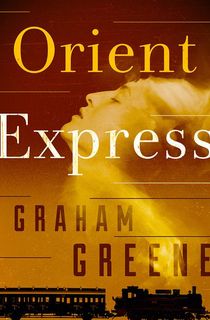 Orient Express
If you've never read a Graham Greene novel, then this Kindle Unlimited book is a must. A thriller set on a train and filled with fascinating characters, it "has movement, variety, interest; taken on the surface, it is an interesting and entertaining story of adventure, penetrated through and through with the consciousness of the on-rushing train, with that curious sense of the temporary suspension of one's ordinary existence which comes to many on ship or train" (The New York Times).
The Butterfly Garden
The first book in The Collector series, The Butterfly Garden is the tale of a twisted man who kidnaps and tattoos young women, whom he keeps in the garden of his isolated mansion. When FBI agents begin questioning Maya, a survivor, they find that the Butterfly Garden is even more twisted than they first realized.
I Am Watching You
Ella Longfield has a bad feeling when she oversees two ex-cons flirting with a group of teenage girls on a train, but ultimately doesn't intervene. Anna Ballard, one of the girls, goes missing that very night…and whoever took her is watching Ella.
Where the Forest Meets the Stars
A mysterious child, Ursa, shows up at Joanna Teale's doorstep claiming she was sent by the stars to witness five miracles. Jo recruits her neighbor Gabriel to help uncover Ursa's past, but the more time they spend together, the stronger the bond grows between the three of them. As summer comes to a close, secrets are revealed, the past catches up with them, and their fate is left up to the stars.
Noble Beginnings
The first novel of the Jack Noble series will get your heart pounding and your pulse racing. Jack Noble is a Marine on-loan to the CIA who finds himself caught up in a massive conspiracy run by the United States government.
An Innocent Client
The first book of the Joe Dillard series introduces Dillard—a man who wants to leave the world of criminal defense, but can't help but to represent a beautiful young girl accused of brutally murdering a preacher.
Cold Silence
Ex-FBI agent and widow Cody O'Brien finally has the time to relax and enjoy the quiet life with her son Ryan. That is, until one day Ryan is kidnapped in broad daylight, and Cody knows why. Her life is full of lies and secrets, and she is vulnerable to the people responsible for killing her husband.
My Sister's Grave
In the first book of the Tracy Crosswhite series, Tracy doesn't believe the man in prison for her sister's disappearance and murder is responsible. When her sister's remains are discovered 20 years later, she is determined to find the murderer.
Historical Fiction
Beneath a Scarlet Sky
Based on an incredible true story, Beneath a Scarlet Sky follows Pino Lella, an Italian teenager with no interest in the war with the Nazis who joins a network helping Jews to escape after his family home is destroyed by a bomb. His parents fear for his safety and push him to enlist in the German army, and after an injury he becomes the personal driver of one of the most powerful Nazi commanders…and an invaluable spy.
Of Windmills and War
War in distant countries never affected Danny McClain's life growing up in Chicago, but when Pearl Harbor is suddenly attacked during Danny's first year at college, he finds himself going to fight in Holland. His life-long penpal Anya is a part of the Dutch Resistance, and Danny knows going there will give him the opportunity to find the girl who needs his help the most.
White Rose, Black Forest
In December 1943, German dissenter Franka Gerber is living alone in a cottage in the woods. When she comes across an unconscious Luftwaffe pilot in the snow, she discovers that he's not who he seemed to be, and the pair embarks on a dangerous journey to escape the Gestapo.
The Tuscan Child
When Joanna returns to the English countryside to arrange her estranged father's funeral, she discovers an unopened love letter that changes everything she thought she knew about her father.
Yellow Crocus
A privileged daughter of slave owners and the wet nurse who raises her are deeply affected by their love for one another despite the sharp class division that separates them.
Literary Fiction
Matchmaking for Beginners
When Marnie meets her fiancé's matchmaking great-aunt, Blix, who's dying, Blix knows that Marnie is the perfect person to be her successor. Marnie's marriage falls apart after just two weeks, but in the aftermath, she discovers that Blix has left her a brownstone—and a whole lot more.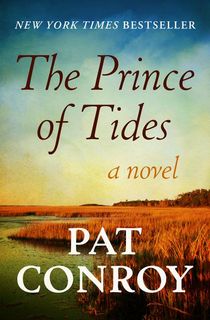 The Prince of Tides
A classic novel first published in 1986 by the bestselling author Pat Conroy, The Prince of Tides follows Tom Wingo, a man whose life is falling apart: he's lost his job, he's about to lose his marriage, and his sister just attempted suicide. At the urging of his sister's psychiatrist, Tom travels to New York City to help with her therapy, a decision that means finally coming to terms with the family trauma that has haunted them both.
When I'm Gone
Luke Richardson has just buried his wife of 16 years when finds a blue envelope addressed to him on the floor of the home they shared—in his wife's handwriting. He continues to receive letters and uncovers shocking secrets that will change everything he knows about his family.
Trail of Broken Wings
Three estranged sisters—a free-spirited photographer, a career woman, and a soft-spoken suburbanite—must reunite when their father falls into a coma. The three sisters must also address family secrets that were buried long ago, confront the racism their father endured, and remember the violence to which he once subjected their family.
Have You Seen Luis Velez?
Raymond Jaffee feels like an outsider in most areas of his life. Mildred Gutermann is a blind ninety-two year old woman who lives in the same building as Raymond. Mildred's caretaker mysteriously disappears, and she enlists Raymond to help her figure out what happened. Their friendship develops as they learn to depend on one another.
Science Fiction
1984
This classic dystopian novel had a surge in popularity after the 2016 U.S. election. As literary critic Lionel Trilling said, "1984 is a profound, terrifying, and wholly fascinating book. It is a fantasy of the political future, and like any such fantasy, serves its author as a magnifying device for an examination of the present." If you haven't read this landmark novel, you're missing out.
The Handmaid's Tale
The inspiration for the award-winning TV series, Margaret Atwood's unforgettable classic explores power dynamics, gender imbalance, and religious beliefs in a dystopian society that is both unimaginable and terrifyingly believable.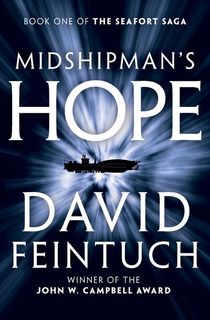 Midshipman's Hope
The year is 2194, and seventeen-year-old Nicholas Seafort is about to set off on an interstellar ship as a midshipman. When a rescue attempt goes horribly wrong, the young midshipman must take control and save the crew.
Seeker
From the bestselling author of Wired comes a thrilling tale of a super powerful alien technology. An alien spacecraft containing technology that will allow its holder to dominate the globe has just landed in the Amazon Jungle, and every country enters a cutthroat race to reach the technology first.
Columbus Day
Earth is attacked by alien invaders on Columbus Day, and when US Army soldier Jo Bishop captures one of the aliens, he finds himself being enlisted for space war. However, when Jo realizes they may be fighting on the wrong side of the war he must figure out how to save not only himself but also the entire planet.
Awaken Online: Catharsis
The first novel in the Awaken Online series, Catharsis introduces Awaken Online, a new virtual reality game that seems impossibly realistic. Jason is looking for an escape from life, but when he logs into Awaken Online, it's nothing like what he was expecting.
The Last Dance
Inspector General Park Yerim is tasked with finding the truth when Captain Nicolau Aames is charged with inciting mutiny—a crime punishable by death. With conflicting reports from the System Initiative that insists Aames disobeyed orders and his crew which asserts that he did everything above board, the Inspector General is tangled in a web of twisted loyalties and corruption.
The End is Nigh
In this first installment of the Apocalypse Triptych, John Joseph Adams and Hugh Howey have compiled an anthology of science fiction stories which focus on the days leading up to the apocalypse. Over twenty stories by various authors detail the proverbial matches that light the fuse for the end of the world.
Fantasy
Harry Potter Series
Follow Harry Potter and his loyal friends from their first days at Hogwarts to their final battle. Read (or re-read!) all seven installments for free with Kindle Unlimited.
The Hobbit
Bilbo Baggins has become accustomed to a peaceful life, but reluctantly joins the wizard Gandalf and a group of dwarves on a quest for treasure. Little does he know, a magic ring and the terrifying Gollum await him on his journey.
The Paper Magician Series
Ceony Twill graduated at the top of her class, so she's crushed when she's assigned an apprenticeship in paper magic instead of metal. Despite her initial disappointment, Ceony learns that her powers may be more extraordinary than she ever imagined.
Magical Mayhem Series
Penny made her first appearance in the Fire & Ice Trilogy, (also available with Kindle Unlimited), and now she's striking out on her own with the power she never knew she had.
Nice Dragons Finish Last
Julius is the smallest of the dragons in his clan, and he makes a point of keeping his head down and staying out of the way. When his mother Bethesda decides to turn his meek behavior around, she seals him in the body of a human and sends him to live in the ruins of Old Detroit. With only a month to prove himself before he's locked in this human form forever, Julius will have to find some allies amongst the mages and spirits who hate his true kind.
The Vine Witch
The vineyards at Château Renard have always been tended to by the vine witches who create their world-renowned wine. One day sorcière Elena Boureanu is blindsided by a curse, banishing her from the vineyard and leaving it in ruins for seven years. Once Elena regains enough power to return to Château Renard, she must hide her true identity from the new vigneron in order to save the vineyard and get revenge on whoever hexed her seven years ago.
Quill
After evidence surfaces of an occult ritual murder, it becomes clear that sorcery—previously believed to be dead and gone—is still lurking in Enhover. Duke Oliver Wellesly, a cartographer and son of the king, is tasked with investigating the gruesome death despite his disinterest. Meanwhile Samantha, an apprentice to a priest-assassin, prepares for a battle no one thought would come. As the two of them uncover secrets to the past, they find themselves on a dark, deadly journey.
The First Girl Child
A kingdom cursed to produce no daughters sees the birth of Alba, the first girl born in decades. Bayr of Saylok, the bastard son of a powerful chieftain, wields his superhuman strength to stand as her protector. Together they battle enemies and pose a grave threat to the evil king of their land, but as their bond grows deeper and deeper they find that breaking the curse for good may lead to their own destruction.
Romance
The Ladies' Room
With a cheating husband, a rebellious daughter, and a mother with Alzheimer's, Trudy has her hands full. But when her great-aunt's will gives her funds to remodel an old house, she's thrown together with Billy Lee Tucker, who has been in love with her for years. Will she give herself a chance at a new future?
Chasing Spring
This unconventional love story is told from two different points of view. Lilah Calloway has just returned to the hometown she's been trying to forget, and when golden boy and her ex-best friend Chase Matthews moves in, she's finally forced to face her past.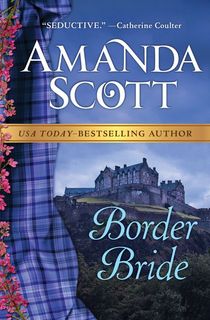 Border Bride
Set in 16th century Scotland, the bonnie and brave Mary Kate MacPherson has found herself forced to marry Sir Adam Douglas, who comes from the border land of Tornary. Mary Kate swears she will never let her husband have her whole heart—even if she's already given in to him in all other ways.
Revved
Andi, a car mechanic, will absolutely never—no exceptions—date a driver. But when she gets a new job working for a charming Irish bad boy, she starts to develop a crush on the one man she can't have.
Beautiful Broken Mess
A deep and passionate romance between Jace Riley and Audrey Mills ended with an explosive confrontation that broke both their hearts. Years later, Audrey has clawed her way out of a difficult home life to start fresh in grad school—it just so happens to be the same school Jace and his twin brother Jaxon are attending. Jace believes that Audrey betrayed Jaxon, but he can't help but falling for her all over again. But did he make a mistake all those years ago, and more importantly, can he fix it?
My Big Fat Fake Wedding
When Violet Andrew's grandfather starts to feel like his days might be numbered, Violet is willing to do anything to make him happy—even if his dying wish is to walk her down the aisle. Throwing together a fake wedding with her best friend's older brother can't be too big of a disaster, right? They just have to make sure not to strangle each other. Or worse, fall in love.
In the Unlikely Event
After a spectacular and passionate night spent together, Rory and Mal make an agreement that, should they ever find each other again, they will abandon everything to be together. Eight years later, Mal turns up in New York City where Rory lives. But everything's different—Mal is a successful musician, Rory has a great career, and both of them have moved on. But Mal kept the pub napkin that bears their contract—will Rory keep her word?
His Royal Highness
Whitney's had an all-consuming unrequited crush on Derek for years, which she'd hoped would fizzle out when he left town. Unfortunately Derek is back, and so are all of Whitney's inconvenient feelings. They're so different that it should be hopeless—Derek is the heir to the Knightley company, and Whitney works at his theme park dressing up as a princess. But this time around Derek has his determined sights set on Whitney, and no matter how hard she tries to resist, Derek is used to getting what he wants.
Racing Hearts
Luke works on a ranch, fading into the background. Shayanne is a tomboy whose family refuses to acknowledge she's an adult. When the two of them find each other, sparks fly as they feel like they've been seen for the very first time. But with their families' long-standing feud, will they ever be able to build a life together?
Nonfiction: Biography & Memoir, History, Business, Science
A Surgeon's War
When a surgeon is drafted and sent to Vietnam, he finds himself directly exposed to the horrors of war. He begins to question everything he once believed about life and morality as he watches Marines bleed out and die on operating tables—and realizes all he really wants is to make it home to marry the woman he loves.
999
On March 25, 1942, 999 young, unmarried Jewish women boarded a train in Poprad, Slovakia believing they were heading off to work in factories, but these women were instead the first official Jewish transport to Auschwitz. Of the 999 victims, all were women who were powerless because of both their faith and their gender. Very few survived, but author Heather Dune Macadam recounts the poignant stories after conducting interviews with survivors, working with historians, and finding witnesses.
An American Princess
A girl from a small town in upstate New York, Allene Tew had big dreams when she came of age in the late 1800s. Over the course of her four marriages, Tew wore many different hats—growing to embody the luxuries of the Gilded Age, experience great tragedy during the First World War, and become a princess as she watched the horrors of the Russian Revolution.
The Color of Law
Richard Rothstein's The Color of Law candidly explains the truth behind the US government's systemic segregation through residential neighborhoods and how it managed to perpetuate racism and the effects of slavery. Through racial zoning, public housing that forces segregation in previously mixed communities, and supporting violence towards African Americans in white neighborhoods, Rothstein exposes the facts of American history that we do not learn in school.
Born Survivors
In 1945, three pregnant women imprisoned in Auschwitz defied all odds to give birth. In this remarkable true story, Wendy Holden shows the strength of three seemingly ordinary women who did something truly extraordinary.
A River in Darkness
In a shocking memoir, Masaji Ishikawa recounts his childhood in and dangerous escape from the North Korea.
If You Tell
Growing up in Raymond, Washington, sisters Nikki, Sami, and Tori Knotek suffered years of degrading abuse, torture, and terrorization at the hands of their mother, Shelly. But even as their mother tricked others into stepping into her dark and sadistic world, the girls forged a bond built on defiance and strength. Shelly's madness escalated into a string of murders, but the courageous sisters managed to claw their way out with their lives. This is their emotional story of perseverance and overcoming evil to live a life they deserve.
Related: Secrets and Lies: 7 True Crime Books About Cases with Shocking Twists
A Drop of Midnight
Jason Diakité's identity spans across continents, ethnicities, colors, and classes from his interracial parents, his birthplace of Sweden, to his ancestors' origins as slaves in the South, but hip-hop has helped him discover himself and his true identity. In A Drop of Midnight, Jason looks back on his journey to self-discovery and how his history helped shape him.
Young Adult and Children's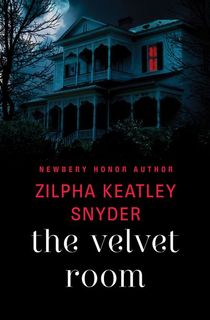 The Velvet Room
Robin and her family have moved around a lot and have finally settled at the McCurdy Ranch, where her father got a job. Nearby is the Palmeras House, an old abandoned home that Robin is told repeatedly not to explore—but she just can't help herself and inside it finds the Velvet Room. The beautiful room is everything she's ever dreamed of, but she cannot imagine why it's there.
The Hunger Games
The modern dystopian classic of survival, love, and humanity follows the brave Katniss Everdeen as she represents her district in a televised fight to the death on live TV.
The Tour
Irish bus driver Conor O'Shea has given hundreds of tours through Ireland's most iconic landmarks. However, with this totally diverse group of American tourists uncovering secrets about each other with each stop, can Conor continue to stay on the sidelines, or will he finally be brave enough to face his own problems?
The Mermaid's Sister
When 16-year-old Clara discovers that her sister is turning into a mermaid, they must travel to the shore with their guardian, Auntie. The trio encounters trouble at every turn and is forced to ward off evil traveling performers and freak shows—all while wrestling with questions of identity.
The Cellar
Summer is kidnapped and trapped in a cellar with three other girls -- Rose, Poppy, and Violet. To the man keeping them, these girls are his family, his perfect little flowers. But flowers cannot survive long without the sun, and their time is running out.
Sufficiently Advanced Magic
The Serpent's Spire, a tower with shifting rooms, traps, and monsters, grants its survivors magical powers and a boon by the spire's goddess. Five years ago, Corin Cadence's brother entered the spire but never returned. Now it is Corin's turn and he will not stop until he gets his brother back.
The Lost Hero
Jason wakes up on a school bus holding hands with his girlfriend Piper. He goes to the Wilderness School, a boarding school for "bad kids." The problem is Jason does not remember anything from before this moment, and he has no idea what he did to be at this school. Regardless, it feels like a mistake.
Artemis Fowl
Artemis Fowl is a millionaire, a genius, and a criminal mastermind–despite being only twelve years old. But for all his talents, Artemis is in way over his head when he kidnaps a dangerous fairy.
This post is sponsored by Open Road Media. Thank you for supporting our partners, who make it possible for Early Bird Books to continue publishing the book stories you love.
Featured photo: James Tarbotton / Unsplash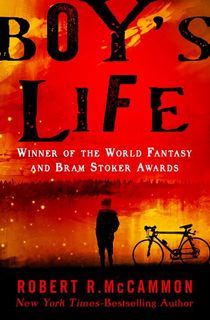 Boy's Life
1964, Alabama. Cory Mackenson has seen a lot of strange things in his small town, but nothing could have prepared him for watching a car crash into Saxon's Lake, or what his father would find upon rescuing the driver: a beaten corpse, naked and handcuffed to the steering wheel. And while most of the town wants to forget about the murder, Cory and his father set off on a journey for the truth that will lead them into a world of magic and madness.